Resources
Please bear with us!!! This page is still under construction!

This page contains suggestions of some of my favorite sites, products, stores, books, etc. As a heads up, some of these links contain affiliate links. What does that mean to you? You don't pay any more for the items purchased on these sites than you would without the link, but at some of these sites, I receive a small commission for referring you to the vendor. I consider that a win/win, right? You get some great stuff and I get a little tiny bit of extra cash to pour back into my business and keep the lights on at my house! :)

Check back here for more information on recommended resources for your personal and business use!

Sites that make my home life easier:

Hello Fresh - Delicious, pre-measured ingredients and simple, chef-made recipes that are delivered to your doorstep every week. (If you want it weekly.) Extra flexible for your busy lifestyle. You can skip weeks as often as you like and order just when having these kinds of meals would help! Meal plans are flexible, you can choose 2 or more meals for 2 or more people. Use this link for $40 off of your first order: https://bit.ly/2RitqNg.

Plum Paper - www.plumpaper.com - Customize and order you personalized paper planners here. I LOVE my planner and don't go ANYWHERE without it. If you have never ordered from them before, send me a message through my contact page and I'll send you a referral code. You get 10% off of your order of $30 or more and I get a little extra to pay the mortgage!

Subscription Boxes that I enjoy:

Sparkle Hustle Grow - www.sparklehustlegrow.com - Monthly Subscription Box for female entrepreneurs. Get books, online trainings, office supplies and more in this fun but practical monthly subscription box.

The Grace Case - https://annvoskamp.com/thegracecase/ - Ann Voskamp and family curate a themed Grace Case each quarter, filled with hand-crafted items from around the world. Be surprised each time by the beautiful collection of items included in your themed box. Unique and useful items will fill these boxes — no item ever the same! — with exciting themes from "Dining" and "Cooking"… to "Nights out!" and "Travel".
Supplies, Reference Materials and Accessories that I use with my Essential Oils:
Oil Life - www.oillife.com - I buy sampling supplies, bottles, reference books, clothing, display and storage solutions and more from this company.

Aromatools - www.aromatools.com - Another great site to buy sampling supplies, bottles, reference books, clothing, display and storage solutions and more from.

Oil Sharing Tools - www.oilsharingtools.com - This website carries labels and label storage systems for all of my oils and other products.

Sew Grown - www.sewgrown.com - This company employees a team of Americans with Disabilities to make beautiful purses, bags, essential oils travel cases, toys and jewelry. I love every single one of their pieces that I have ordered. SO CUTE, practical, useful and fun to use and give as gifts. Use the coupon code FRIENDSOFTEAMHOLTZ to receive 20% off of your order!

Everything But Oils - https://everythingbutoils.com/discount/teamholtz - This small business, run by two young women with a passion for essential oils, provides fun flashcards to teach the uses and benefits of our essential oils. They also have a variety of fun greeting cards and gift items. Use this link to order from their website and receive a 15% discount on your first order with them!

Glasstic Shatterproof Glass Water Bottle - http://bit.ly/2RVtZIf - This is one of my favorite water bottles to use with my essential oils. I LOVE to add a couple of drops of a citrus oil or two to my water as I sip on it throughout the day. To safely do that (I ONLY suggest this for dōTERRA oils because I know that they are safe to ingest internally!), we need to use a glass or stainless steel water bottle. This is one of my favorites because they offer free replacements EVEN IF YOU DROP it just right and it does break. I've dropped mine dozens of times with no trouble, but I also dropped it once and had it shatter. The glass part of the bottle is encase in a plastic outer layer that makes it VERY difficult to break. All the safety features of a plastic container, but because it's glass, I can use it with my oils!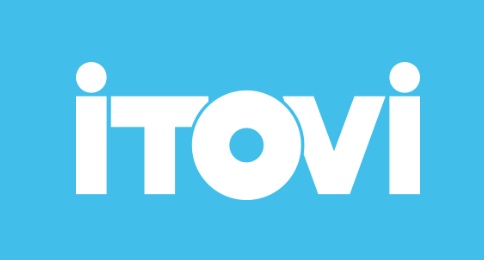 http://bit.ly/2rqVNbU - This portable scanner allows you and your clients to receive personalized reports. How? The iTOVi scanner uses innovative and institutionally recognized technology to measure the changes in the electrical conductivity of the skin to stimuli. The scanner identifies these changes and ranks products in order by the strongest responses.
My Favorite Oil Reference Books:

The Essential Life - https://www.oillife.com/collections/essential-life
This is a basic resource with information on how essential oils work, when and how to use them, recipes for blends, DIY projects, food and more! If you want more of a "Coffee Table-style" reference book with pretty pictures, lots of practical uses, recipes and more, this would be a great choice for you.
Modern Essentials - https://bit.ly/2s20InO
This is a basic resource with information on how essential oils work, when and how to use them, recipes for blends, DIY projects, food and more! If you are more interested in a textbook style book with protocols, scientific breakdowns and chemistry of the oils along with recipes, DIY projects and more, this is a great option for you.
Essential Oils for Pregnancy, Birth and Babies - https://www.oillife.com/products/essential-oils-for-pregnancy-birth-babies-2nd-edition


Some of My Favorite Business or Personal Development Books and Resources:

Start with Your People: The Daily Decision That Changes Everything by Dr. Brian J. Dixon - https://amzn.to/2Lp8Fe8
If you're ready to get unstuck, love your work, and make the dream happen, entrepreneur and business coach Brian Dixon has a message for you: Start with Your People.
After one too many burned bridges and failed projects, Brian Dixon set out to discover the secret to work you love and a life that matters. In Start with Your People, Brian shows you the single most important key to fully engage your relationships and unlock the door to purpose, passion, and profit.
The truth is, your dream is not a solo venture. You need your people. And your people need you. Start with Your People is your one-stop guide for maximizing the most important resource to succeed in business and in life: relationships. Enter a new kind of hustle - one that supercharges what's possible on your path to profitable purpose.

Business Boutique by Christy Wright - Click on the photo below to go right to the page to order!

Whether you have prior business experience or this is your first foray into the business world on your own, Christy's book will be helpful! She dives into basic business principles, how to set up your new business or adjust an existing business and much, much more! I've been in the business world in one way or another since I graduated from College and I knew a LOT about it, but this book helped in areas that were new and scary to me! I hope you enjoy it as much as I have!
In Business Boutique, Christy Wright will:
Help you create a step-by-step, customized plan to start and grow your business.

Show you how to manage your time so you can have a business—and life—that you love.

Explain overwhelming business stuff like pricing, taxes, and budgeting in simple terms.

Teach you how to use marketing to reach the right people in the right way.

Empower you to sell your product or service with confidence.
Christy will help you get your business idea off the ground or take your existing business to the next level. You can do this. It's time for you to make money doing what you love!
EntreLeadership: 20 Years of Practical Business Wisdom from the Trenches by Dave Ramsey - Click on the photo below to go to the page to order!

This book presents Dave's playbook for creating work that matters; building an incredible group of passionate, empowered team members; and winning the race with steady momentum that will roll over any obstacle.
Regardless of your business goals, you'll discover that anyone can lead any venture to unbelievable growth and prosperity through Dave's common sense, counterculture, EntreLeadership principles!

Leaders Eat Last

Strengths Based Leadership

Kind is the New Classy

Uninvited
The Bottom of the Pool by Andy Andrews
Click on the photo to go right to the order page.

Dive deeper with bestselling author Andy Andrews as he shares his unique philosophy regarding foundational thinking. Through his unique and captivating storytelling, Andy helps you search for the reality that lies beyond the boundaries established in the name of "best practices," "industry standards," or "the way things are done." For it's at the bottom of the pool that you discover a pathway to extraordinary results that most people in your position do not even know are possible.

Note from Carol: This book has challenged my thinking in ways that have truly been life-changing. I have talked about it with literally ALL of my closest friends and family. It's truly THAT good!


Business Productivity Websites and Apps I Have Found Helpful:

Canva
Basecamp
Google Docs

Eventbrite

Acuity Scheduling

Synduit

Post My Party

Quickbooks Self Employed

Teamup

Bit.ly

Business Boutique Academy

Nicole Walters

Jennifer Allwood

Michael Hyatt
YouTube

EssentialEmotions Reference App

EoEBooks App
Zoom
Personal Care and Home Supplies that I use and would recommend:
Grove Collaborative - www.grove.co - Most of the personal care and home cleaning products that I use are dōTERRA products, but they don't carry everything, YET! Until they do and because I'm not a big DIYer, I am continually on the hunt for the cleanest products that are toxin free, or as close to it as possible. As a result, I order some products from Grove because they are committed to providing products that are as clean as possible. They work a little like Amazon Prime and often send me freebies with more order, and who doesn't like free?

Mineralogie - www.mineralogiemakeup.com - I was on the hunt for a LONG time for a makeup line that offered good coverage without the toxins and ingredients that were of concern when it comes to what I put on my largest organ, my skin! This makeup line was recommended to me by someone that I really admire who had the opportunity to tour their headquarters, talk to them personally and uses and loves their products herself. Their coverage is great and for those of you with dōTERRA, they even offer discounts for us (or have in the past at least!).