First, the legal stuff: This post contains affiliate links, which means that I may receive a commission if you make a purchase using those links. As an Amazon Affiliate and a dōTERRA Wellness Advocate, I earn from qualifying purchases.

Now, on to why we're here:

This is my favorite backpack.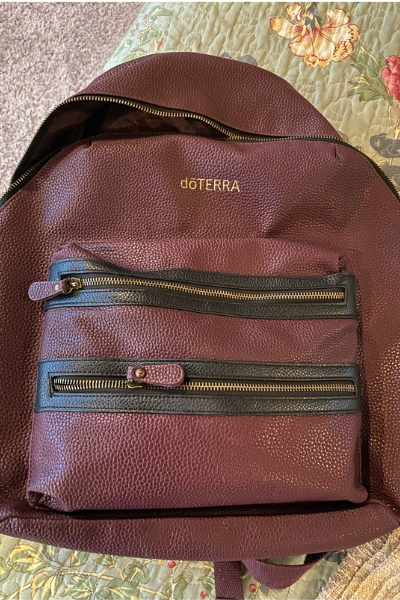 I don't travel ANYWHERE anymore without a backpack.

Every year at our dōTERRA Convention, we get a new backpack and this one is several years old, but it is still my favorite so far. It has just the right pockets, holders for my oils, a padded sleeve for my laptop, pockets for a water bottle and more.

Find a good one and you won't want to change either! :) So, for this post, let's talk about what lives in my backpack!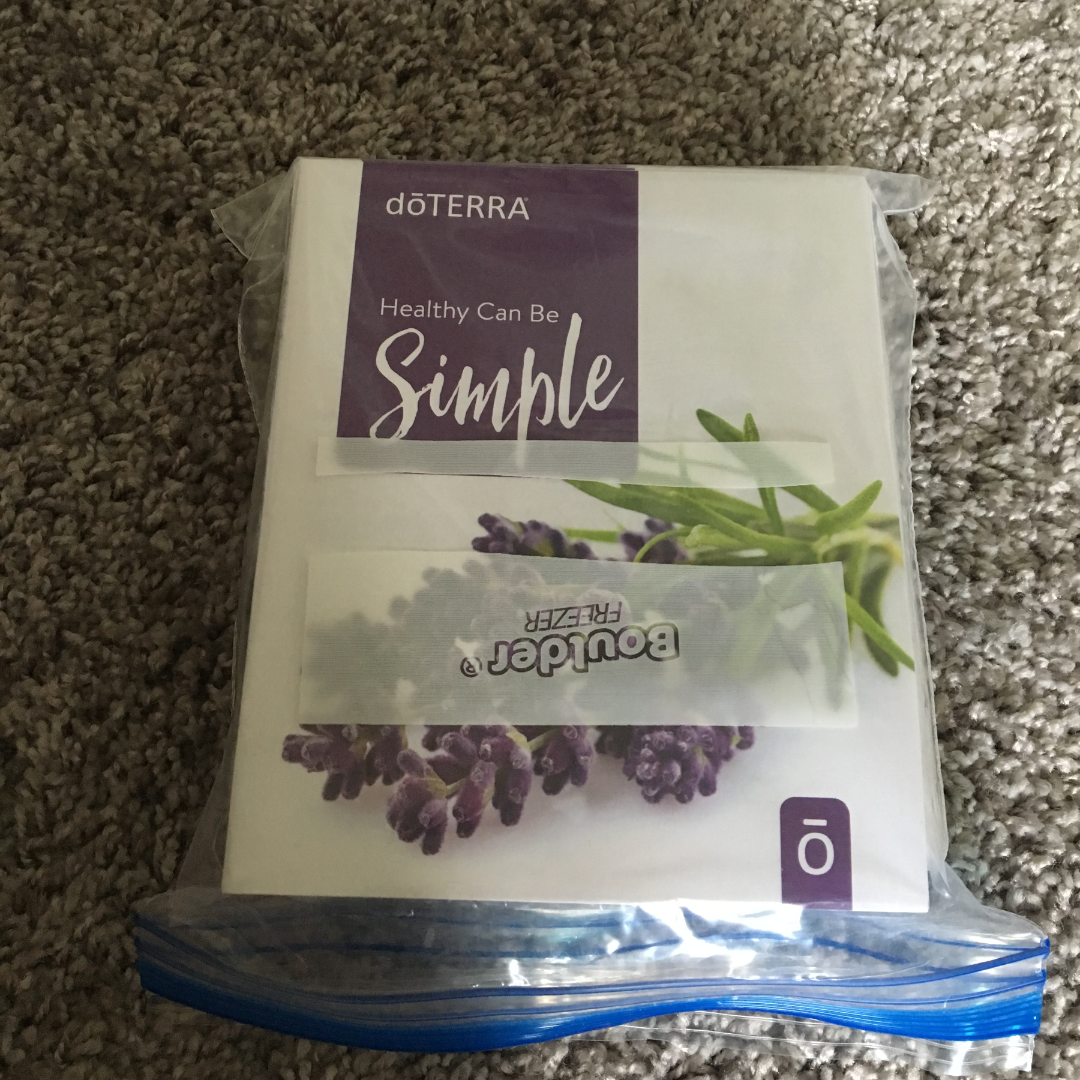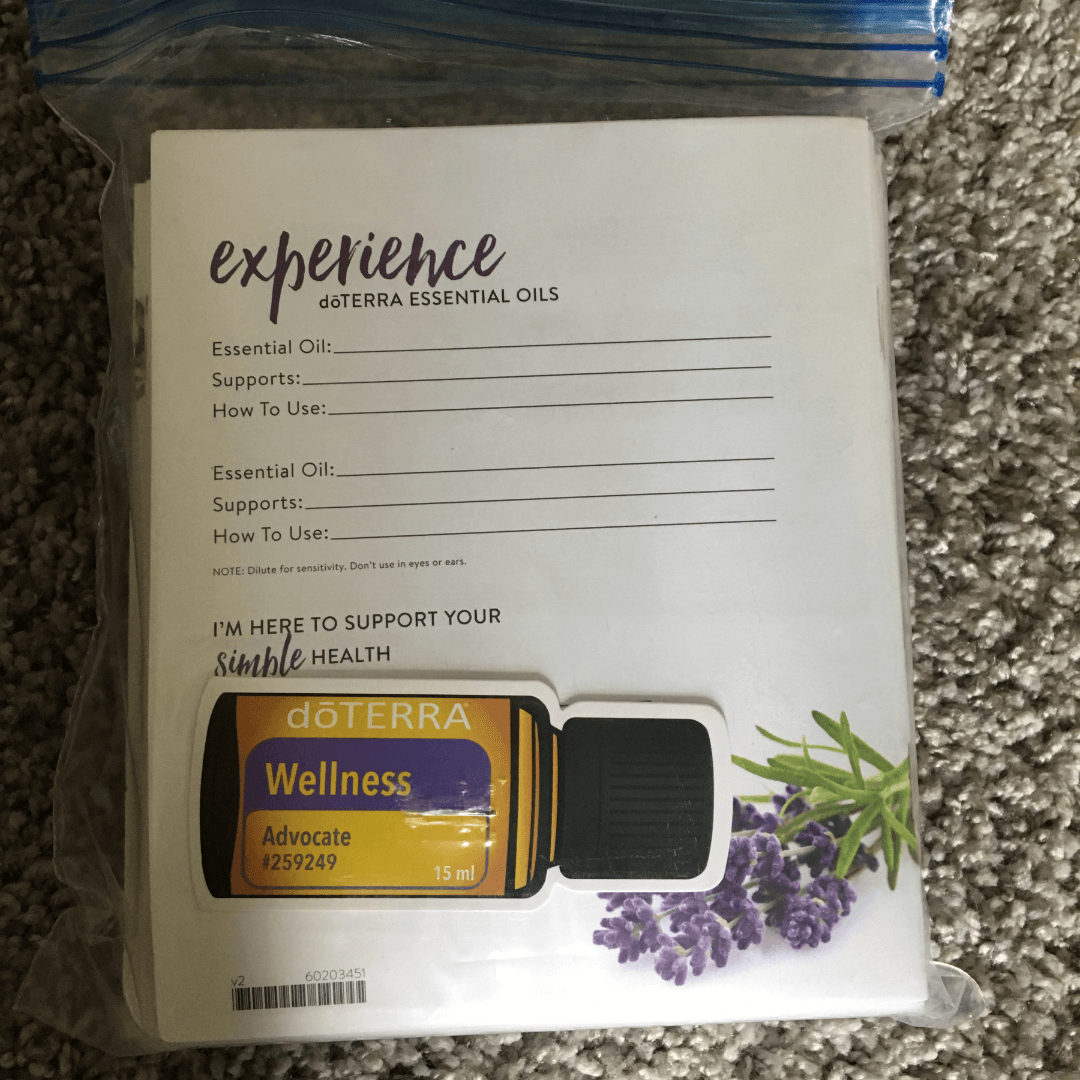 I always keep a supply of informational brochures about my essential oils, with my business card attached, in my backpack. You NEVER know when you might run into someone who is interested and wants more info. This particular brochure allows me to do a complete one-on-one appointment on the spot with anyone who might be interested! The ziploc bag helps make sure that the brochures stay nice, don't get wet or wrinkled or damaged and allows me to even stick some sample packs in the bag if I want to! Always be ready!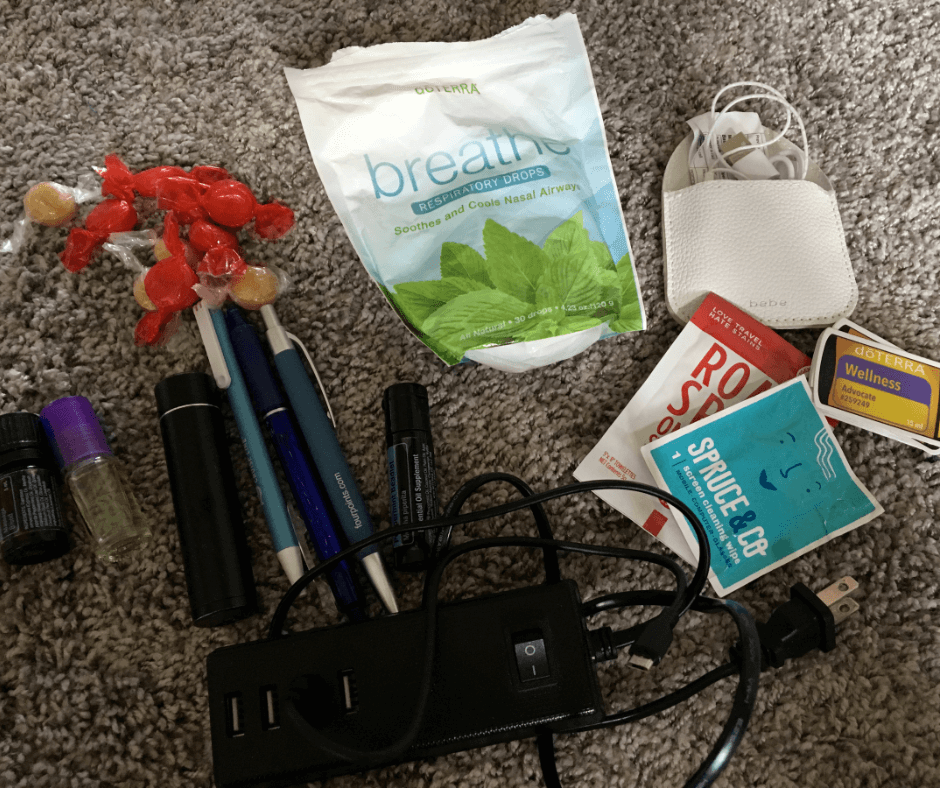 And finally, these are the items that just live in my backpack so I don't forget them when I travel. Included are pens, a charger block for my phone or ipad, an extension cord that allows me to use one plug to charge up to 4 USB electronic items (we're often in rooms with multiple people and we all know that hotel rooms NEVER have enough outlets)! I also include extra business cards, spot remover towelettes and screen cleaners, several roller bottles of oils (including Breathe and On Guard - to help keep my ears open when I fly and to help build my immune system even in the shared air in a plane) and Breathe and OnGuard Throat drops for the same reason! I pop a Breathe drop in my mouth as we begin to taxi for takeoff and again as we begin our descent to land and no longer have closed ears for hours after we land! (See why those are a non-negotiable?)

Here are links to my favorite phone/electronics charging blocks and the extension cord that I travel with (this is an old picture, so the one I currently have is different):

Charging Block: https://amzn.to/3X16bpy

Extension Cord: https://amzn.to/46cKNSL


For more info on the dōTERRA products listed in this blog post, use this link: https://doterra.me/Csd6c3. This link includes "Enrollment" in our Membership program with dōTERRA, which will give you a 25% discount on this and any future orders you make in the next year. Once you open the link, you can add to or reduce the items in your order to customize it as you want, but know that as the order sits right now, it will also qualify you for a free diffuser, so if you want to change things up but still want the diffuser, please be sure to touch base with me! Using this last link will also add you to my dōTERRA Team and gives you full access to my website, along with trainings that I offer and much, much more! :)

Please don't hesitate to navigate your way over to the "Contact Me" page on this website where I can answer any questions that you might have and help get you set up in any way that you determine is best.

So, what did I miss? What is your favorite travel tip OR what did you learn here that you maybe haven't thought of before? Shoot a message to me at carol@carolholtz.com to tell me!