Just last week, I had three different people say to me, "Wow! You travel a LOT. How do you do it?"

While there are people who travel quite a bit more than I do, I am, on average, on some type of a road trip requiring an overnight stay at least once a month. Sometimes it's just overnight, but often it is several days. One of my trips last year had me out of town for almost two full weeks solid, complicated by the fact that the first week I was gone I had to have comfortable shoes and outfits for LOTS of walking and casual outfits for warm weather and the second week required layered dress clothes due to warm weather outside with air conditioning inside and heels. Sometimes, like on that trip, I was in three separate hotel-type settings. I was just on a trip last week though where we drove, were gone eight days and in five different hotels/home settings.

Trips like those, I have learned over time, require organization. It helps so much if I have outfits put together ahead of time, know where everything is in my suitcases and bags and have some type of "system" to the way things work. SO…here are a few hints to show how I personally make that work. I hope this helps YOU in some way! I'd love to hear your hints too! I'm always learning when it comes to making travel easier!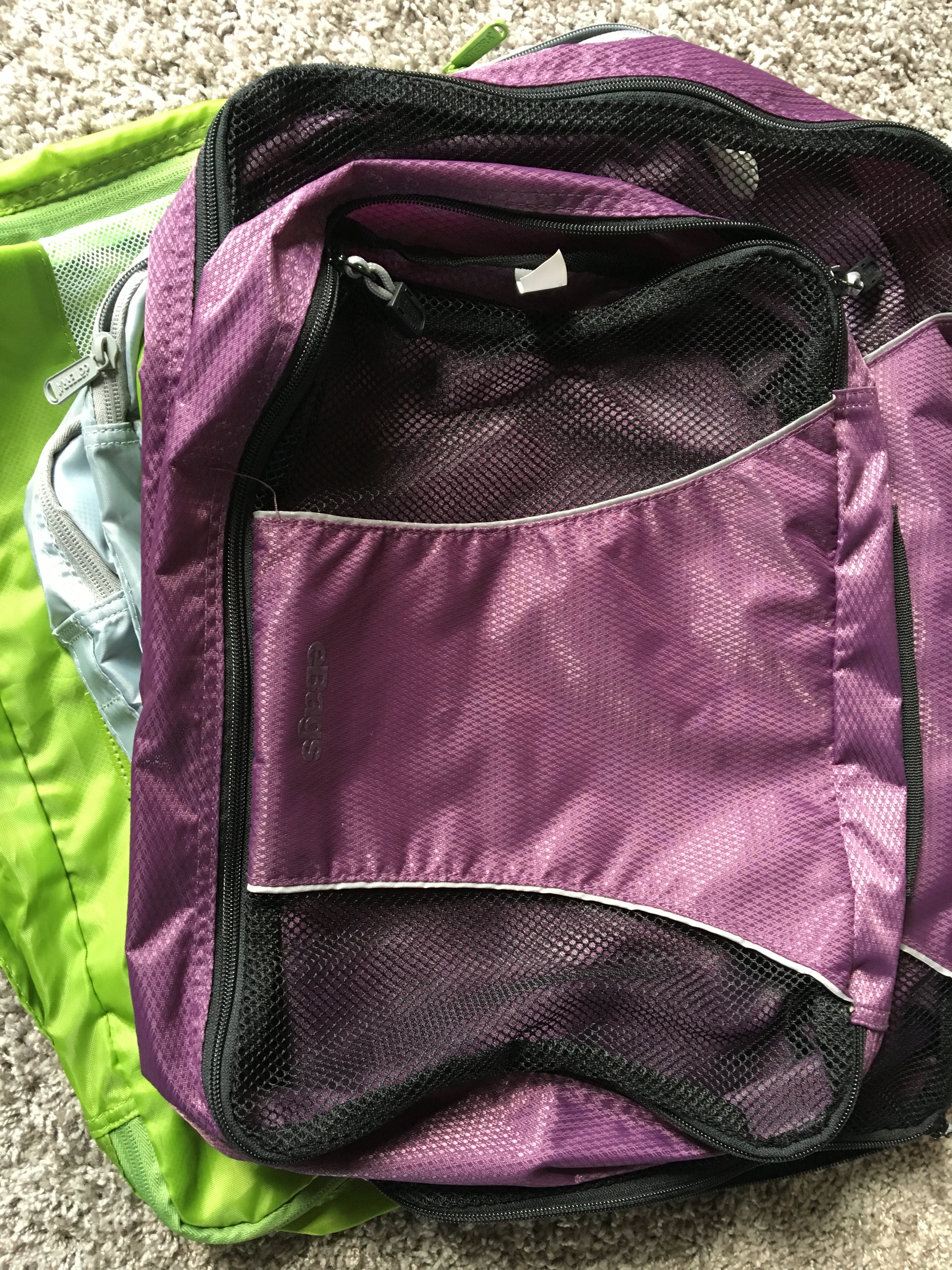 For starters, over the years, I've had several different types and styles of luggage. As a result, I HIGHLY suggest hard-sided luggage with spinner wheels. You can find great ones in any number of places, so I'm not going to go into that here other than to say that it really IS worth it to pay a little more for quality, but let's talk about packing cubes!

I was introduced to packing cubes a couple of years ago and now I wonder how I ever traveled without them! I bought a set myself on Amazon at that time and then was THRILLED when I was gifted two more sets as a Diamond+ leader at our dōTERRA Global Convention last year. Again, I wondered how I had EVER traveled without them. They are GREAT fabric cubes (mine all have mesh inserts so I can easily see what's in them, as you can see in the picture.) They come in different sizes for different types of items and you can even get them for shoes - super nice so that the dirty soles of your shoes aren't rubbing up against your clean clothes or your toiletries in your luggage (although I also use a toiletry roll-up bag so that none of those items are "on the loose'" - not pictured).

I've used my cubes to pack in different ways: Sometimes, all of my tops are in one, jeans are in another and kimonos, sweaters and jackets are in a different one, dress pants or skirts are in one and there is separate, smaller one for all of the necessary underclothes and another for PJs. Other times, and this is my FAVORITE way to pack, I pack them so that they contain one or two complete outfits per cube. SO EASY!! That makes things "grab and go" and I pack them in my luggage in reverse order so that the first outfits in are the last ones that I wear. This is especially helpful on trips where I have to live out of my suitcase with little room to spread out or if I don't want to have to pack and unpack everything, like on the trip that I just took where we were in different accommodations almost every night!

In case you're interested in getting some, here's a link to some GREAT packing cubes: https://amzn.to/3oZ0BYb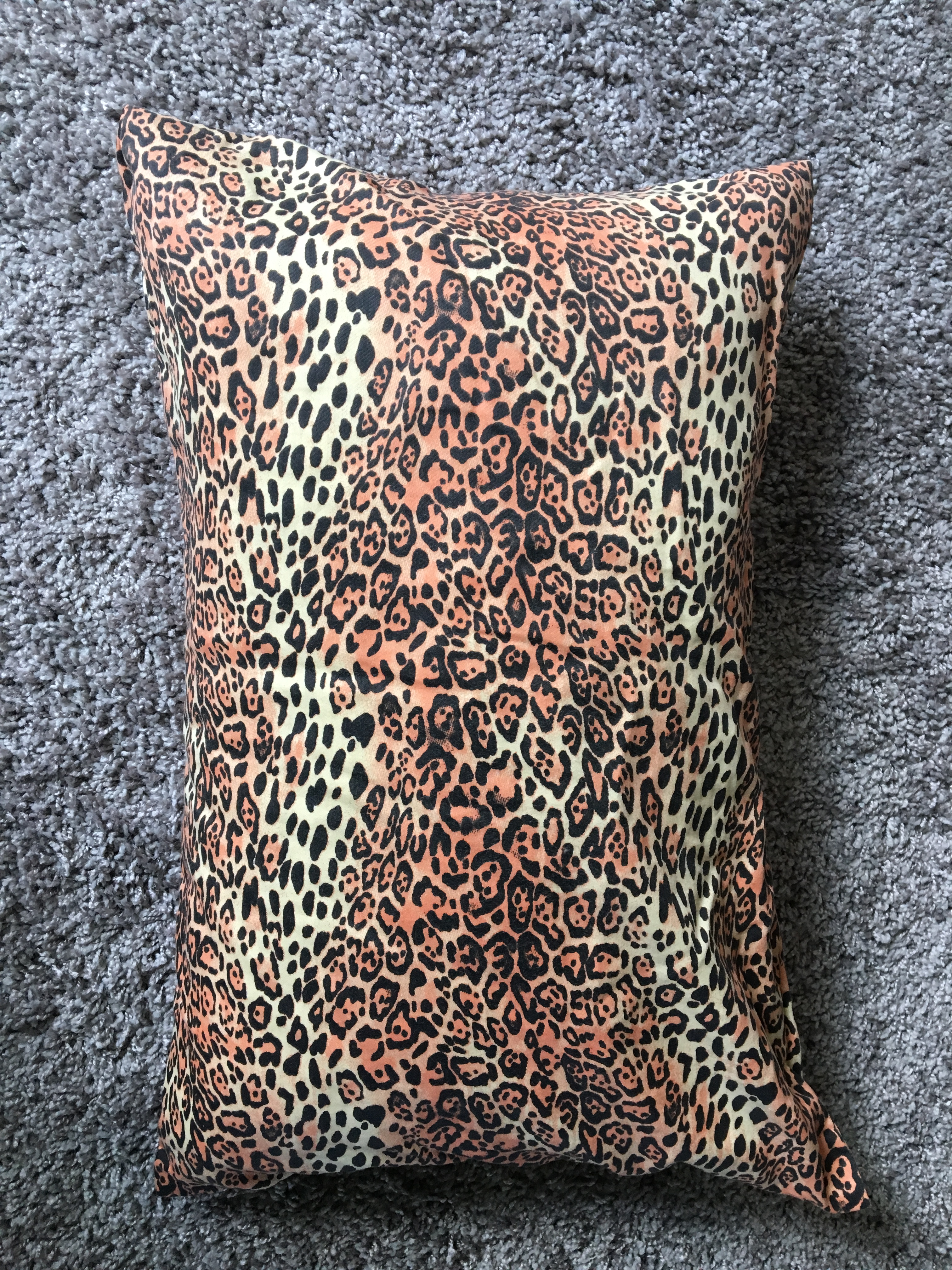 And then there is this lifesaver! This is not an ad and I'm sure there are other product brands that are comparable, but this mini My Pillow is one of my new favorite travel items when I fly! I'm a bit of a pillow snob and I like to travel with my own full-sized pillow when I'm in a car, but when I fly, there is obviously much less room to pack.
This particular pillow is about half the overall size of a regular bed pillow, but it rolls up inside of the pillow case that comes with it to make it compact and easy to pack (as pictured above) and it's the closest I've been able to get to making sure that I have something resembling my pillow from home when I'm not at home!

Here's a link for you: https://amzn.to/3X0PWsS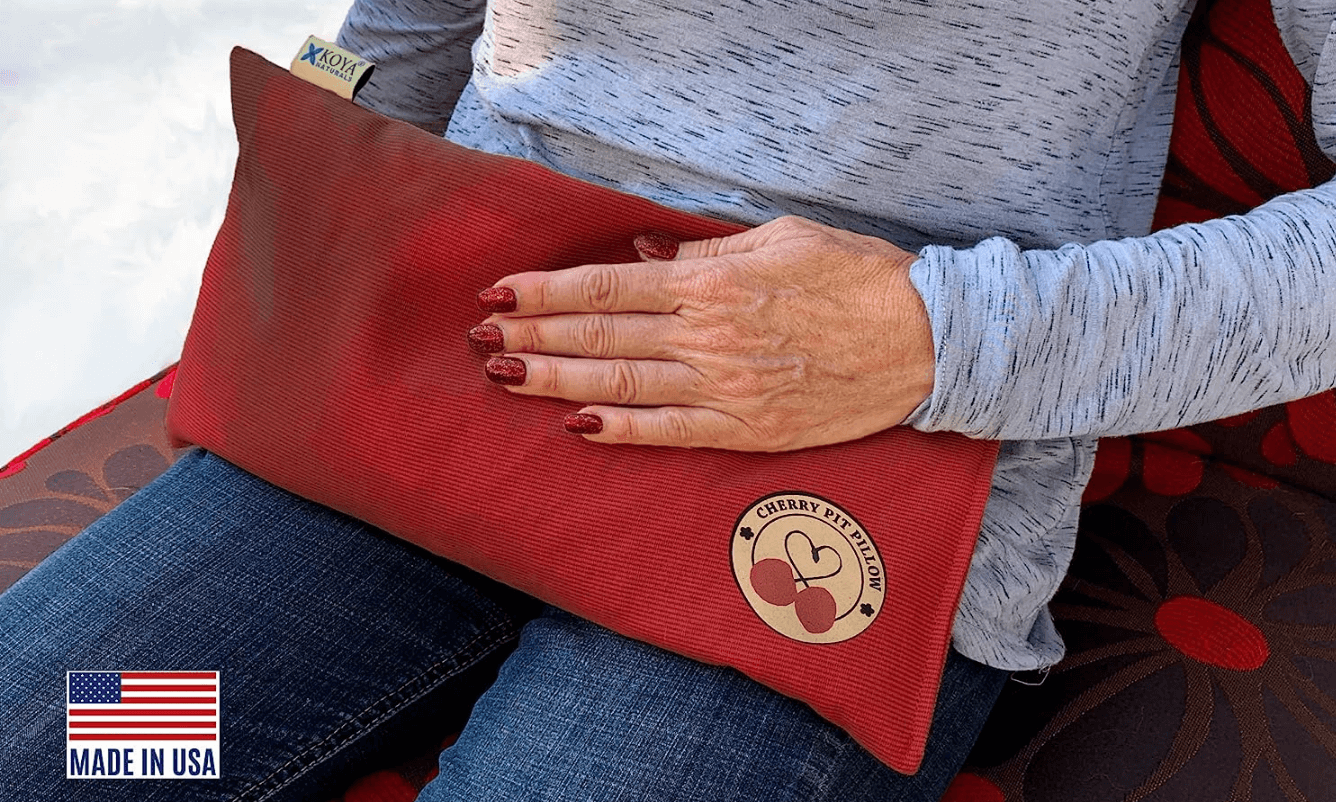 If you're like me, I tend to get a little stiff and "achy" when I sit for too long, which honestly tends to happen more often when I'm traveling, because it's often for conferences or meetings. This little gem is one one that I received as a gift, but I found a link for you! It's a cleaned and dried cherry seed stuffed pillow-like gem that I can either heat in a microwave or throw in a hotel freezer for relief of those aches and pains and it takes up almost no space in my luggage - BONUS!

Here's the link: https://amzn.to/3oZ0BYb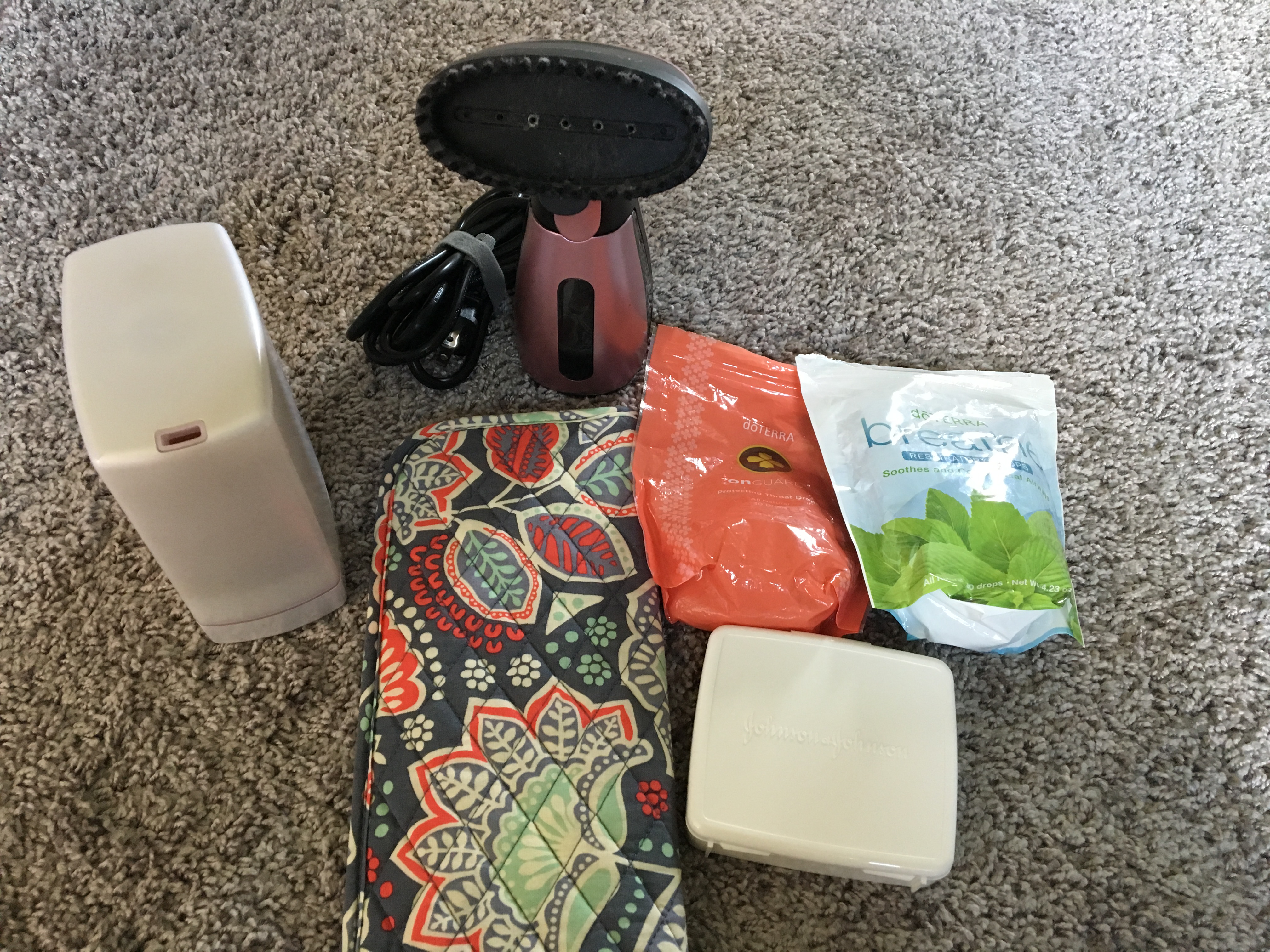 And then this group of things is ALWAYS in my suitcase. They live there and come out when I travel. These are some of the things that I just don't even want to think about not having with me, so I have doubles and these just live in the luggage during the times that I'm at home. So, what's here?

First and foremost, my diffuser! The one pictured is called the Aroma Lite. It is one of my favorites, especially for travel. It is compact, angular so it's easy to fit into a suitcase, seals fairly tightly, so if there is a little water left in it it doesn't make a mess everywhere. It runs for up to 4 hours at a time and has an adjustable light that can act as a nightlight if needed! This diffuser is no longer available, but I'll link one that I like equally well and comes as a part of a Membership Kit with dōTERRA. The membership works like Sam's or Amazon Prime. It's good for a year and you get 25% off of anything that you order during that year, including the diffuser and basic oils that are included in this kit!
Next are my "drops". I'll talk more about these later, but I always have a bag of Breathe drops and OnGuard drops in my suitcase. The small white box is a mini first aid kit with bandaids, gauze pads and more.

The pink device in the back is a handheld clothes steamer. It's so much easier than setting up the ironing board in the hotel room, I can use it anywhere there is a plug and water and it is one of my most recent "won't be without" additions.

Last but not least in this set is my flat iron cover. It has a heat-proof lining, so I can put it in the case and slide it into my luggage immediately after using it and I don't risk burning anything. (The one I'm linking is actually silicone, so it's even better!) Leaving it with my luggage helps to ensure that I don't forget to take my flatiron too! It acts as a last-minute reminder to pack it!

Here are the links for all of these things:

Diffuser: https://doterra.me/XjjUrQ

Breathe, OnGuard and Ginger Drops (Respiratory, Immune and Digestive Support that I don't want to be without): https://doterra.me/eoeqqg

Flat Iron Cover: https://amzn.to/45Vly6Z

Travel Steamer: https://amzn.to/45Os6od

First Aid Travel Kit: https://amzn.to/45WiM1y
The last thing that I never leave the house for a trip without having packed and ready to go is my backpack, but this post is already too long...so I'll save that info for another day!

Is there anything in this post that you wouldn't have thought to pack?